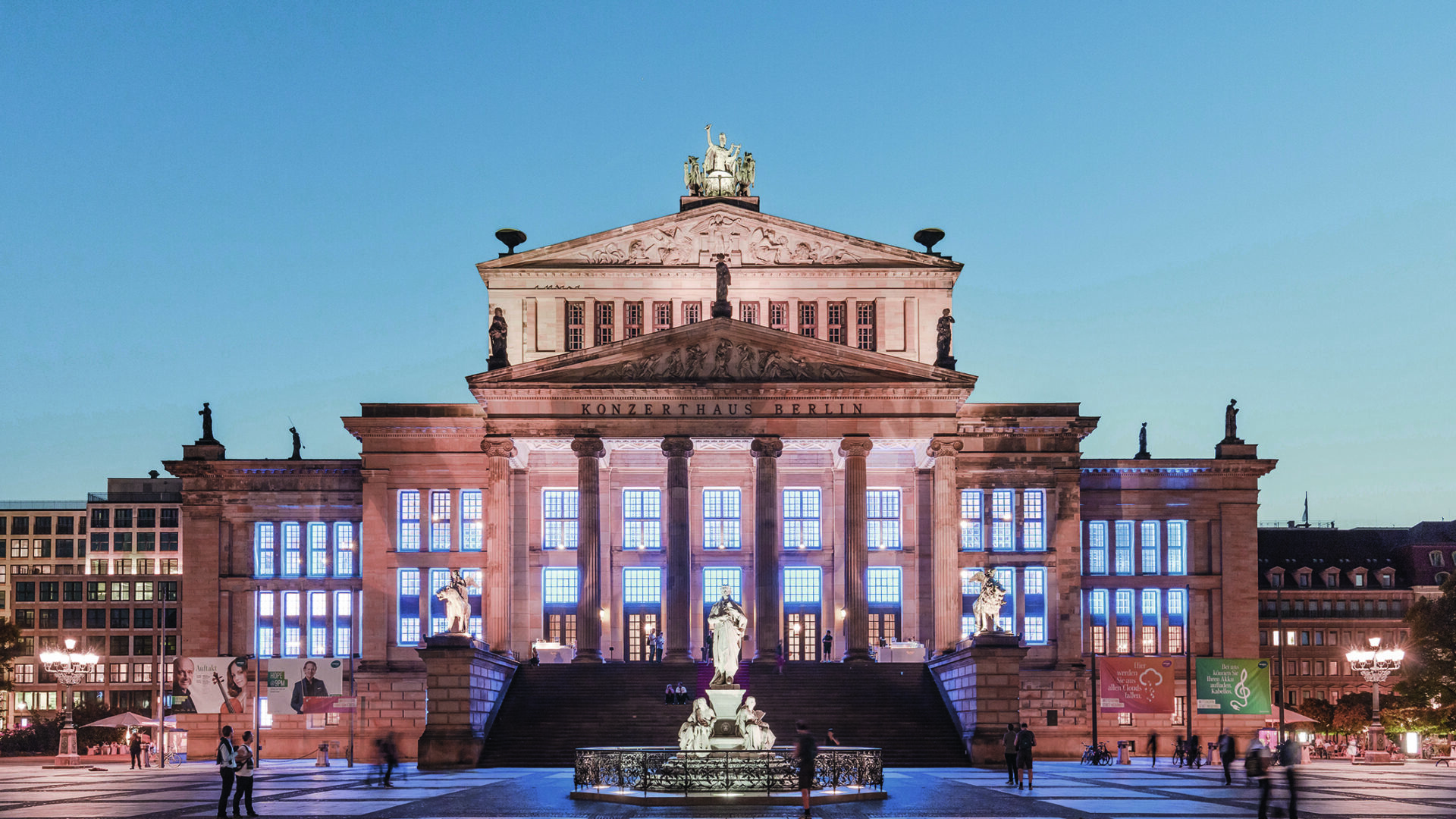 Cases
Konzerthaus Berlin
GLÜCK Berlin has been the lead agency for the Konzerthaus Berlin since 2017. In doing so we serve the entire claviature of communication of the house and the Konzerthausorchester - whether festival communication, tour support, social media ideas and assets, sales communication, posters, brochures, flyers and much more. In addition, we support the Konzerthaus in the evaluation and implementation of a CRM for marketing automation and develop concepts for retaining existing target groups and attracting new ones.
Season 2020/2021
The 2020/2021 season was dedicated to the 200th anniversary to the "Haus am Gendarmenmarkt". The motto of this festive anniversary season "Everything remains different" was originally intended to describe the building's eventful history but then also formed a very fitting summary of the pandemic everyday life at the Konzerthaus Berlin.
Season 19/20
A new era begins: Christoph Eschenbach leads the Konzerthausorchester Berlin as head conductor. The season brochure is devoted entirely to this topic.
Festival Communication
The Konzerthaus Berlin dedicates a tribute to the Vienna Philharmonic. This was celebrated in the city with posters and digitally on facebook and instagram.
Open House Day
In order to stand out from various activities offered to Berliners, classical music fans and classical music newcomers, a key visual is needed that is as unique and distinctive as the event itself.
Brahms Marathon
When the Konzerthaus organizes a Brahms Marathon we make sure everyone in Berlin knows: At Gendarmenmarkt, in the subway, on advertising pillars and online.
Baltic States Festival
For the Baltic Festival of the Konzerthaus Berlin we invited Berliners to experience the sound of the Baltic States – with cinema spots, flyers, posters and digital assets, especially younger target groups should find their way to the Konzerthaus.
Island Festival
An unusual advertisement for an unusual festival that reaches an unusual number of young people with unusual sounds in the 200-year-old house – the Sounds of Iceland have reached the Konzerthaus and Berlin.